So you've chosen a career in healthcare and now it's time to consider which department would best suit your abilities and be a rewarding place to work for you. Or, you've been in healthcare for a while and you're looking for a change. Have you considered a career in home health? We, here at Angels On-call Homecare know what a fulfilling career homecare is and would love for you to join our team and find your passion as well. Here a just a few reasons home health is a great option:
Autonomy

If you hate being micromanaged or always feeling like the boss is hovering over your shoulder, a more independent line of work may be your calling. Home health requires a great deal of trust and integrity for homecare workers to work with little to no oversight. Medical judgments must be made quickly onsite and critical thinking and sound reasoning are tools that every home health worker must have sharpened. Although you mostly work alone, you're still a part of a collaborative team and must communicate consistently.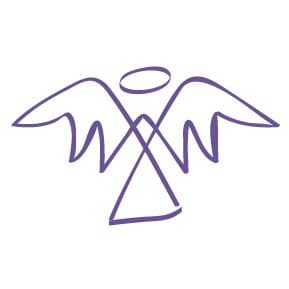 A Flexible Schedule
One of the great benefits of working for home health is the ability to be flexible with the hours that you work and when you work them. Typically you have a client base and you'll see several clients a day, but you can schedule your appointments between you and the client. This makes home health care a perfect job for anybody with a busy schedule. You still need to log the correct hours worked and meet all your patients' needs, but if you have to pick your children up from school, you can work around it. Many people who work home health also work in other industries. Home health care is a perfect job if you're just looking to pick up extra hours between your other job. Because clients need care around the clock, it's easy to be flexible with your schedule.
Purpose

You got into health care because you care about people and you want to help them. There are so many people who need help outside of the hospital and don't have family members to assist. Sometimes people have family members who are unable to help with the medical portions or to be there all the time. When you work home health, there's a great satisfaction in that you have helped people all day long, or you've given companionship to someone who would otherwise be alone. Perhaps your home health or home care job has nothing to do with medical and you're simply a companion or a housekeeper or you make meals. These are services provided to people who would otherwise not have these things done. When you choose a career in home health, you go home every day feeling good about the work that you've done.
Whether you are an experienced nurse looking to care for someone on your schedule or you're a housekeeper looking to help someone in need, Angels On Call Home Care has a spot for you. Call one of our recruiters today to find out more information how you can get started in your new career in home care.